Know what I dislike about snow? Putting chains on your tires.
And... (this may prove what a coddled nancy-boy I am) I can't get my snow chains on. Is it just that my skeleton fingers freeze-up in the cold? Or is it that these chains are a 100-yr-old design that needs some serious updating?
So, here's my idea: Remember snap bracelets?
The WhimStar Snow Tire will look like a giant plate. You just line two of them up in front of your wheels and then drive forward. They automatically roll right onto your tires.
I'm going to get my engineers to start work on this right away.
That reminds me of another idea I had last year: It looks like someone already beat me to my snap-bracelet watch idea,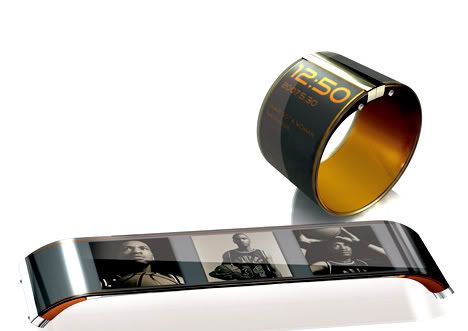 but how about a snap-bracelet cell phone? Eh? Can anyone say wrist cancer?